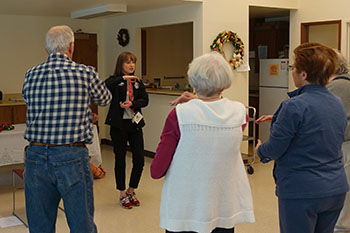 Tai Chi Quan
Event date:
Wednesday, Apr 24, 2019 -
Attendees welcome:
Seattle Senior Housing Program tenants only
Attendee Age:
Seniors – age 55 and older
Description:
Interested in improving your balance? Tai Chi Quan is an evidence-backed program that helps improve people's stability. It has been shown in many studies to help prevent falls. Please join the Full Life Care instructor, Erika Stover, and take part in Tai Chi Quan: Moving For Bettter Balance. Only SSHP residents are welcome. Please contact Sam Parker, Aging-in-Place Specialist, if interested and not a resident at Sunrise Manor, at 206-310-6054.