jefferson_terrace.jpg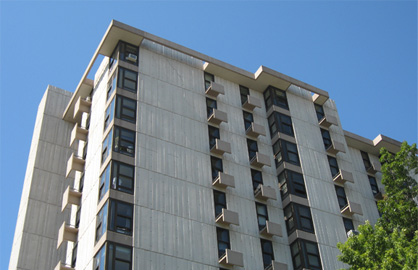 Transit info:
http://metro.kingcounty.gov/
School info:
https://www.seattleschools.org/admissions/school_finder
Description:
Located at the edge of First Hill, overlooking Downtown Seattle, Jefferson Terrace is Seattle Housing Authority's largest apartment building. It is close to Harborview and Swedish Medical Centers, Seattle University, and the Yesler Community Center, and is a short bus ride from Seattle Central Community College and shops of Broadway and Capitol Hill. The building is within walking distance of direct bus service to Downtown, Capitol Hill, Queen Anne, Seattle Center, Beacon Hill, Georgetown, South Park, Montlake, the University District, Wedgwood, Lake City, Mercer Island, and Shoreline. It is located within a five-minute drive of I-5, I-90, and Highway 99.
Eligibility Info:
https://www.seattlehousing.org/housing/sha-housing/eligibility
Community News & Events:
https://www.seattlehousing.org/jefferson-terrace-community
Unit size:
464 square feet to 760 square feet
Accessibility:
UFAS wheelchair accessibility
Pets:
Small dog
Cat
Other small pets