Help SHA choose priorities for its 2020 budget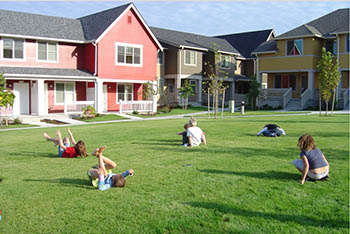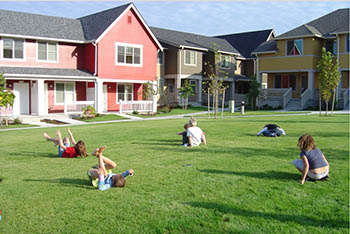 You can help SHA choose priorities for its 2020 budget by completing this survey by July 15th. 
The survey asks questions related to each of Seattle Housing Authority's three Strategic Directions and its Key Objectives. It also asks for your thoughts on SHA and its properties, how to budget if federal funding is cut, and how to improve the survey and better reach under-represented communities. 

Thank you for your participation. Please encourage others to fill out the survey. Your views and priorities matter to us
* * *
Find translations of the survey in eight additional languages:
Amharic: ይህንን የዳሰሳ ጥናት ጁላይ 15 ላይ በማጠናቀቅ SHAን ለ2020 በጀቱ ቅድሚያ መስጠት የሚገባውን ጉዳዮች እንዲመርጥ መርዳት ይችላሉ፡፡ ለምላሽዎ እናመሰግናለን!
Chinese (Traditional/Cantonese): 在 7 月 15 日前完成此問卷,您可以協助 SHA 決定 2020 年預算的優先事項。感謝您的回應
Oromo: Qorannoo kana hanga Waxabajji 15'tti guuttanii xumuruudhaan Seattle Housing Authority (SHA)'n baajata isaa bara 2020 tiif kan dursu akka filatu gargaaruu ni dandeessu. Deebiiwwan keessaniif galatoomaa
Russian: Пройдя этот опрос до 15 июля, вы сможете помочь SHA определить приоритеты своего бюджета на 2020 год. Благодарим вас за ответы
Somali: Waxaad ka caawin kartaa SHA doorashada mudnaanta ee miisaaniyada 2020 adiga oo buuxinaya xog uruurintan ugu danbayn Juuly 15keeda. Waad ku mahadsan tahay inaad ka jawaabto xog uruurintan
Spanish: Puede ayudar a SHA a elegir las prioridades para su presupuesto de 2020 si completa esta encuesta antes del 15 de julio. ¡Gracias por sus respuestas.
Tigrinya: እዚ ዳህሳስ መጽናዕቲ ክሳብ 15 ሓምለ ብምምላእ SHA ኣብ 2020 ናይ ዘለዎ በጀት ቀዳምነት ንምሃብ ምሕጋዝ ትኽእል። ነቲ መልስታትካ ምስጋና ነመስግን.
Vietnamese: Quý vị có thể giúp SHA lựa chọn các ưu tiên cho ngân sách 2020 của SHA bằng cách hoàn thành khảo sát này trước ngày 15 tháng 7. Cảm ơn quý vị đã trả lời khảo sát.