Two new commissioners appointed to Seattle Housing Authority Board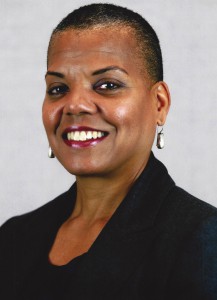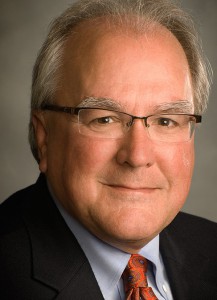 SEATTLE—May 23, 2016—The Seattle City Council today confirmed Seattle Mayor Ed Murray's appointments of Dr. Paula Houston and David Moseley to at-large positions on the Seattle Housing Authority (SHA) Board of Commissioners.
The seven-member SHA Board of Commissioners includes five at-large positions and two resident positions. The commissioners are appointed to four-year terms by the mayor and confirmed by the City Council.
The board has oversight on SHA policies and approves the agency's annual budget. Commissioners are also responsible for hiring the executive director, a position currently held by Andrew J. Lofton.
"We are very fortunate to have Dr. Paula Houston and David Moseley join our board," Lofton said. "Both have served Seattle in a variety of professional and volunteer capacities and their diverse backgrounds will be a great asset to our board and our mission. I look forward to working with our two new commissioners."
Dr. Paula L. Houston is the CEO of Sound Generations in Seattle, prior to that she was the Executive Director for the Meredith Mathews East Madison YMCA. She has broad experience in public health and community health administration and owned her own fitness and wellness center. Houston is a member of several nonprofit boards and served two terms on the Seattle Women's Commission. Moseley is semi-retired. Previously he was the Assistant Secretary to the Washington State Department of Transportation Ferries Division, Vice President of Institute for Community Change, and he has held extensive civic positions throughout his career. He currently serves on numerous nonprofit boards and committees including Pioneer Human Services and the Housing Affordability and Livability Advisory Committee.
Houston and Moseley are replacing Nora Gibson and Kollin Min, whose terms expired in 2016. They will join current board members, Deborah Canavan Thiele (chair), Emily Abbey, Aser Ashkir, Zachary Pullin and Jermaine Smiley. "I want to thank Nora and Kollin for their outstanding service to our community as long-time members of the SHA Board, and their unwavering commitment to improving the lives of our most vulnerable populations," said Lofton.
Media contact:
Kerry Coughlin
kerry.coughlin@seattlehousing.org
206.615.3506
About Seattle Housing Authority
The mission of the Seattle Housing Authority (SHA) is to enhance the Seattle community by creating and sustaining decent, safe and affordable living environments that foster stability and self-sufficiency for people with low incomes. SHA provides long-term, low-income rental housing and rental assistance to more than 30,000 people in the City of Seattle. SHA owns and operates approximately 8,000 units at nearly 400 sites throughout the city. SHA also handles more than 10,000 Housing Choice Vouchers (also known as Section 8), enabling low-income residents to receive rental assistance in the private housing market. Approximately 13,000 SHA residents are elderly or disabled and about 9,500 are children. SHA, a public corporation established in 1939, is governed by a seven-member Board of Commissioners, two of whom are SHA residents. Commissioners are appointed by the Mayor and confirmed by the City Council.