Grateful for a caring SHA "family"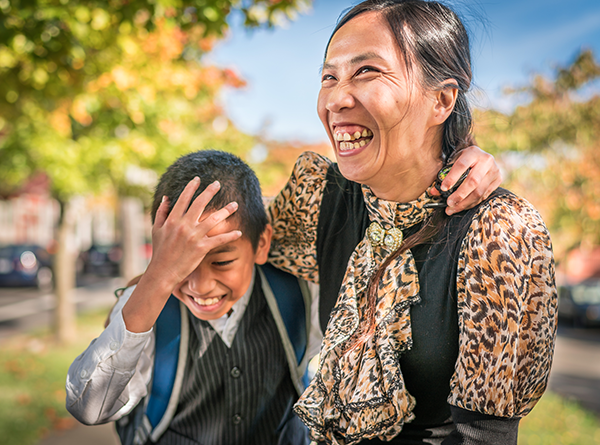 Photo by Enterprise Community Partners/Michael Schoenfeld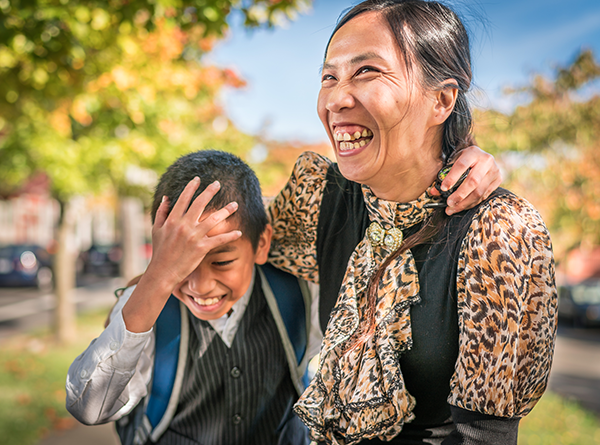 Photo by Enterprise Community Partners/Michael Schoenfeld
About Huyen
Huyen came to the United States from Vietnam, settled in Seattle and gave birth to a son. When he was still very young, the small family suffered a setback and Huyen sought help from the Seattle Housing Authority. With stable housing, Huyen was ready to begin rebuilding her life. But a two-year battle with cancer changed her plans. Instead, she used her time during treatment to learn origami. She made more than 1,000 small paper cranes which she gave away in glass vases to brighten the lives of friends, and SHA neighbors and staff.
When her cancer went into remission, she wasted no time in earning a Certified Nursing Assistant certificate. With that in hand, Huyen enrolled in a job shadowing program through SHA's employment services. Staff at the healthcare company she interned with were so impressed with her good nature and hard work that, after only one week, they offered her a full-time position. She accepted the position and was soon encouraged by the company's CEO to pursue a degree as a Registered Nurse. Huyen worked, attended college and was a loving mother to her growing son. In spite of all the demands, Huyen received her RN degree in less than two years.
Sadly, Huyen's cancer returned at an advanced stage and she had to leave work to fight for her life, and prepare her now teenage son for the possibility of life without her. Despite her weakness and pain, she is determined to continue collecting blankets for the children and sending them cranes, flowers and wishes. "I still want to live each day to the fullest," Huyen says.
Huyen has a message for others. "I hope people understand this life is just temporary. So if somebody gets sick like me, I hope they find something to make them happy. Everybody will die. Find things to do. I do origami.  I am lucky, I have my son.  I am scared but I still live. I am sad but I still live."
Huyen's SHA "family" promised that when she can no longer do it, they will continue to collect blankets for young patients at Children's Hospital. The origami is her unique gift and vases filled with the thousands of brightly colored cranes and blossoms she has made will live on bringing happiness to children and Huyen's many friends.