Neighbors helping neighbors in SHA communities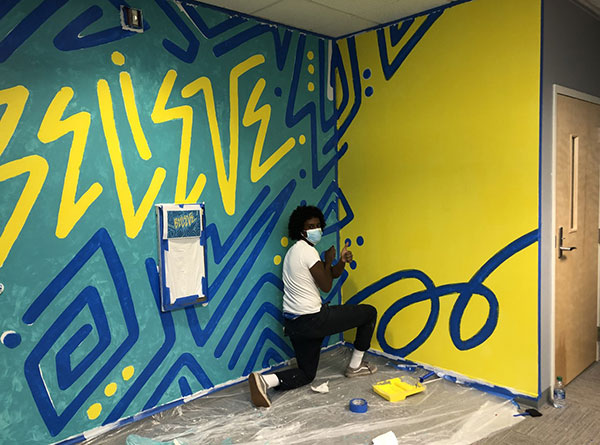 SHA Youth Connector, Abraham Kidanemariam helping Mike paint.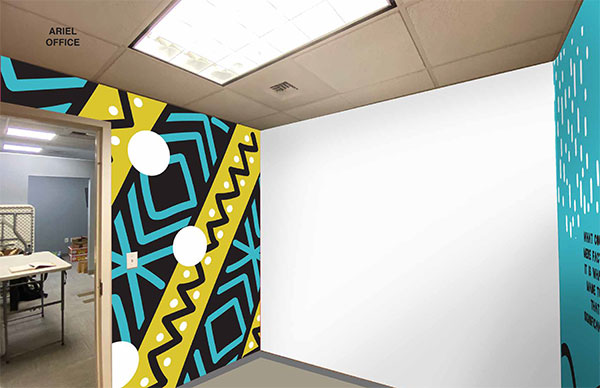 Mockup designs by Mike.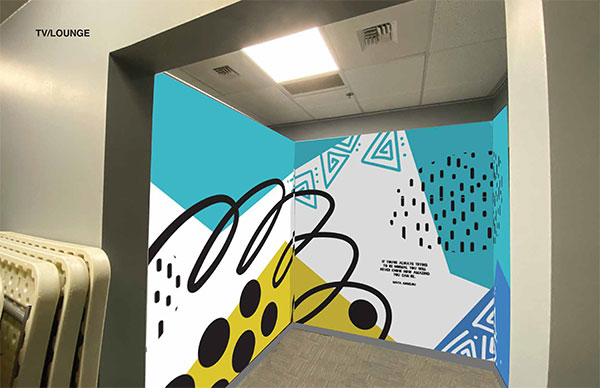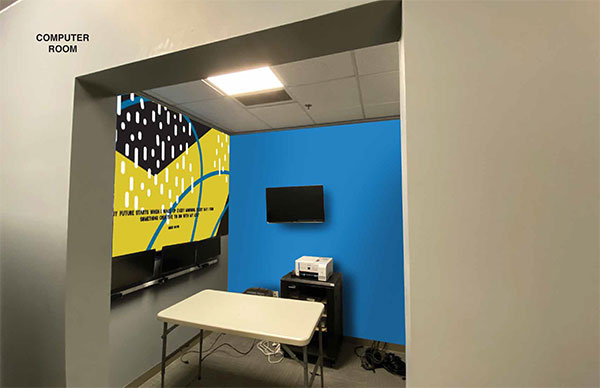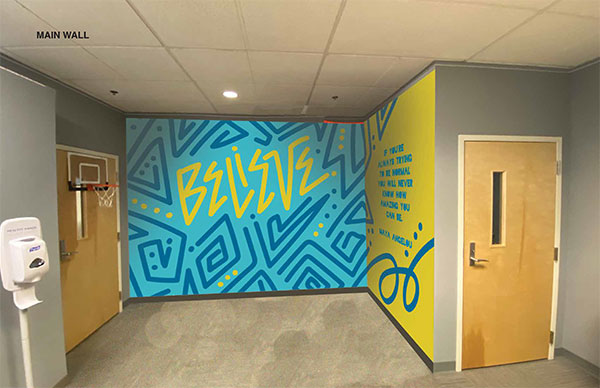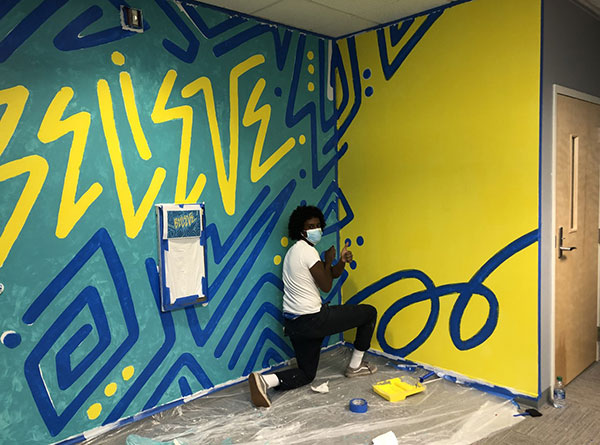 SHA Youth Connector, Abraham Kidanemariam helping Mike paint.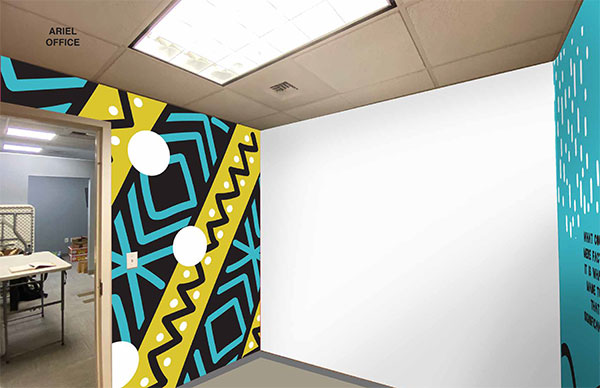 Mockup designs by Mike.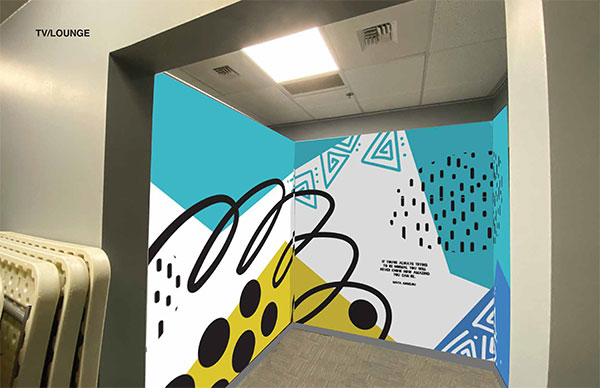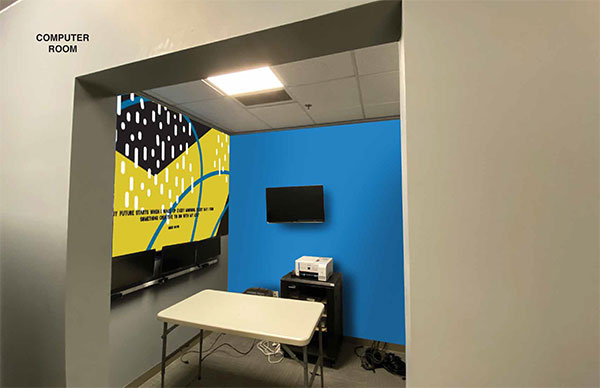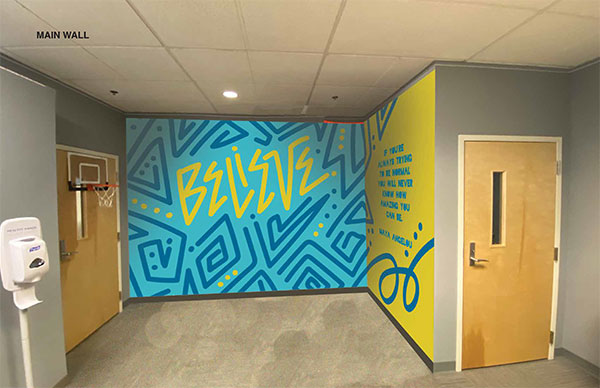 Even as we maintain social distancing during the effort to stop the spread of coronavirus, the SHA community – tenants, staff and partners – are finding ways to help each other. If you know of stories about people helping meet the needs or lift the spirits of others, let us know and we'll share them. Email Brittney Nitta-Lee, editor of The Voice. Thanks to everyone for acts of kindness large and small throughout our SHA community.  
Spreading positivity through art  
Whether it's creating a podcast, playing video games or hanging out with friends, NewHolly youth have a new space to be creative.  
Mike, a community member who lives in the NewHolly neighborhood wanted to contribute his design skills to the community. He approached staff and asked how he could help. It turned out the new youth center's blank walls were the perfect spot for a mural.  
After having a consultation with staff, Mike made some mockups and went to work. Mike is a professional designer and worked with corporate firms in the past, so desigining a mural for the youth center was not a problem and he wanted to do something to give back to the community. 
Due to the diversity of backgrounds in the NewHolly community, Mike wanted to create a design that's not specific to a certain culture so he incorporated bold colorful brush strokes to flow from room to room.  
"I  wanted to create a design that has energy and did not want to tie into any specific ethnicity or culture," said Mike.  
Aside from the bright patterns and bold lines, Mike incorporated inspirational quotes from Maya Angelou, Nelson Mandela, Fela Kuti and Miles Davis to keep that positive energy.  
"My goal was to try to pull quotes that were about positivity. I  feel like a youth center should be a place of positivity and encouragement," said Mike.  
As Mike is making progress each day on the design, the youth have been excited to see what their space is becoming.  
"Every time the kids come in, it's been a little bit  different and they would say 'oh man this is going to be so cool'," said Mike. "It is nice to see that and to know that there will be some lasting impact with the youth."