SHA keeps it green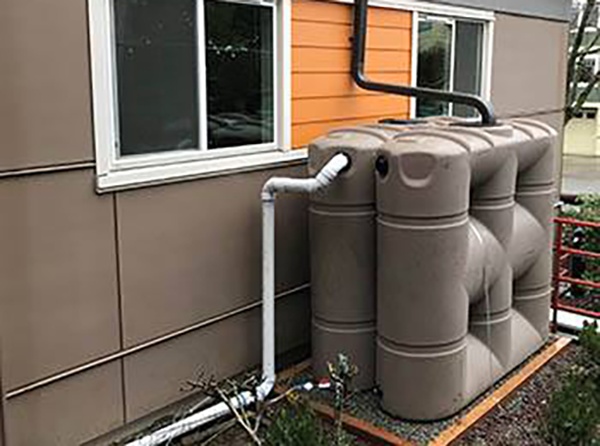 A RainWise installation at Willis House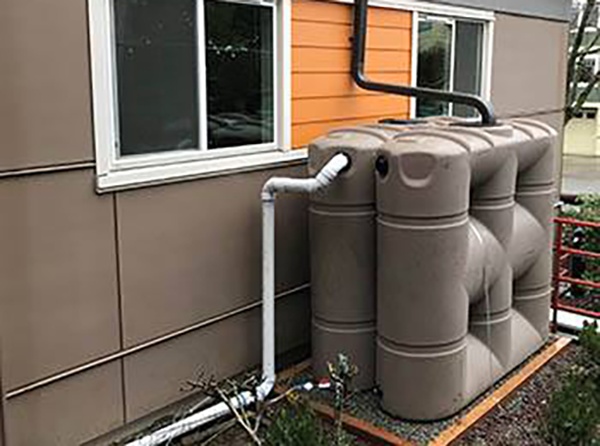 A RainWise installation at Willis House
Here are six ways SHA is helping the environment.
1. RainWise installation
A RainWise installation with a rain garden and cisterns at Willis House, a senior housing property, is near completion. This is SHA's first green stormwater retrofit project with King County Wastewater Treatment Division and Seattle Public Utilities. The new cisterns and rain garden will help prevent water runoff.
2. Red Cedar building
The construction of Red Cedar, a new residence at Yesler, incorporated Washington State's Evergreen Sustainable Development Standard.
3. Sustainablity agenda
SHA is currently working on creating a Sustainability Agenda that will embed environmental stewardship and sustainability into short- and long-term planning and decision-making.
4. Electric vehicles
Through a Fleet Revitalization Initiative, SHA has purchased six electric vehicles, with the intent of making 25 percent or more of passenger vehicles electric in 2019 and 2020.
5. Reducing greenhouse gas emissions
Forty-eight staff members have participated in training on how to access multiple modes of transit for work-related trips, for example using RideShare and CarShare options, which will help reduce greenhouse gas emissions.
6. Reducing water consumption
At Lake City House, all toilets which were 1.6 gallons per flush have been replaced with 0.8 gallons per flush toilets. Low flow showerheads and aerators have also been installed. This project should reduce water consumption at the property by 20 percent or more.