JobLink Program Overview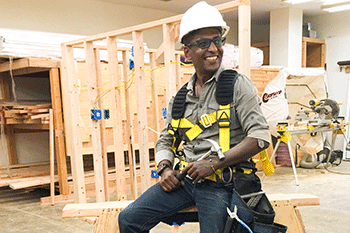 Are you ready to find a job or get more training? Tenants in the JobLink program work with Career Coaches to map out their individual plans for better employment.
JobLink services help tenants:
Learn aboutin-demandjobs
Build skills for preparing for a job, including resume writing and interviewing
Develop an Individual Road Map to reach job and education goals
Receive assistance to help address individual needs and take the next step
Learn about education and training options, including funding for school
Get help with building assets through financial training; and
Learn about homeownership
Tenants, age 18 and older, are eligible to participate, regardless of their education level.
JobLink is currently fully enrolled. Those interested in obtaining JobLink services can submit a JobLink Interest Form.
For more information, please call the JobLink team at 206.615.3366, email joblink@seattlehousing.org or visit a JobLink office location.
* * * 
Seventy percent of jobs in Washington State require some education beyond high school. Learn more about the local labor market and find out which companies are hiring and where the jobs are in Seattle.