Lake City Court Redevelopment
At the time of its construction, Lake City Court was the greenest affordable housing in Washington State. Lake City Court, completed in 2011, is an 86-unit, affordable apartment building in northeast Seattle. 
The U.S. Department of Housing and Urban Development awarded approximately $10.5 million to the Seattle Housing Authority to redevelop housing units in the Lake City neighborhood, just north of NE 125th St, between 33rd and 35th Ave NE. Seattle Housing worked with architecture firm Hewitt, contractor Andersen Construction, and civil engineering firm SvR Design Company to complete the building.
An additional $8 million in funding from the American Recovery and Reinvestment Act (ARRA), leveraged with over $13 million from other sources, enabled the Housing Authority to dramatically increase the use of green features in the building.
Green Features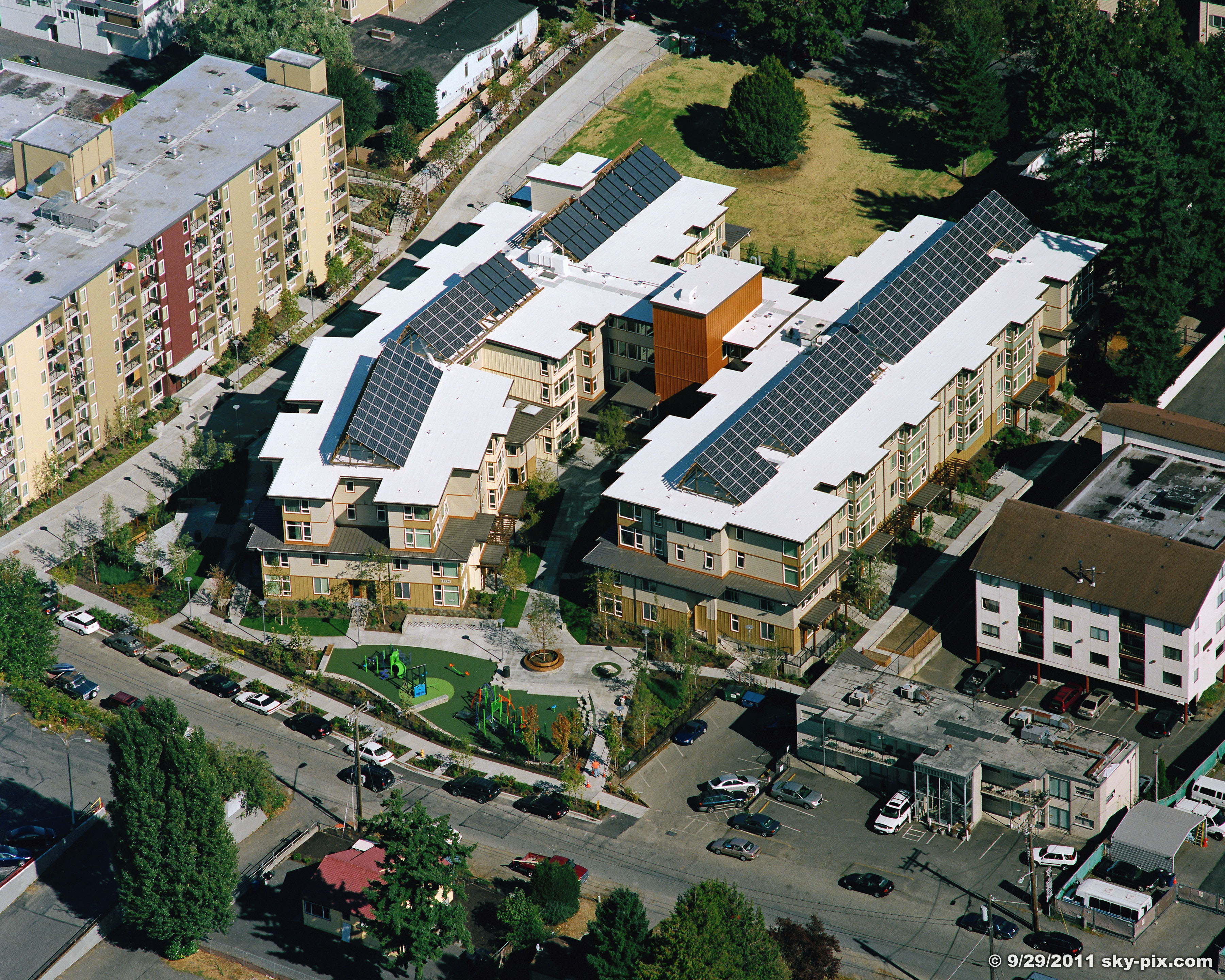 30 percent less energy for space heating than if the project were designed to meet current Washington State Energy Code
4,500 square feet of photovoltaic panels generate 10 percent of the building's annual electricity consumption
1,500 square feet of solar hot water heater panels generate 20 percent of the building's annual hot water needs
All appliances Energy Star-rated
Energy Star Advanced Lighting Package
High-efficiency water-conserving fixtures
On-demand hot water
Hot water radiant heating
All utilities individually metered