Rainier Vista redevelopment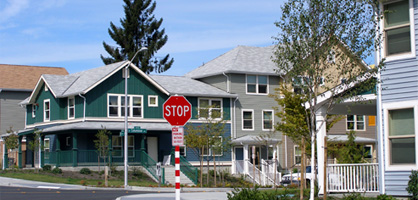 Rainier Vista is located in the heart of the Rainier Valley, one of the most culturally diverse communities in the country. According to Census Bureau data, 59 different languages are spoken in the 98118 ZIP code where Rainier Vista is located.

Originally built during World War II to accommodate defense workers, it was redeveloped between 1999 and 2010 into a new mixed-income community. The redevelopment replaced all original 481 homes designated for extremely low-income families with new units either on- or off-site. In addition, several hundred new units were built at Rainier Vista for families and seniors representing a broad income range. 

Located just 4 miles from the city center, Rainier Vista today is an attractive community of  895 households. It has a rich array of community services offered by the Boys and Girls Club, Neighborhood House, and others, and boasts beautiful community parks and gardens. It is located directly on the LINK light rail line, which provides frequent and affordable connections to area job centers, including Downtown, the University of Washington, and Seatac airport. Historic Columbia City with its shops and restaurants is just a few blocks' walk away, helping make Rainier Vista one Seattle's desirable neighborhoods.