Breathe-Easy Homes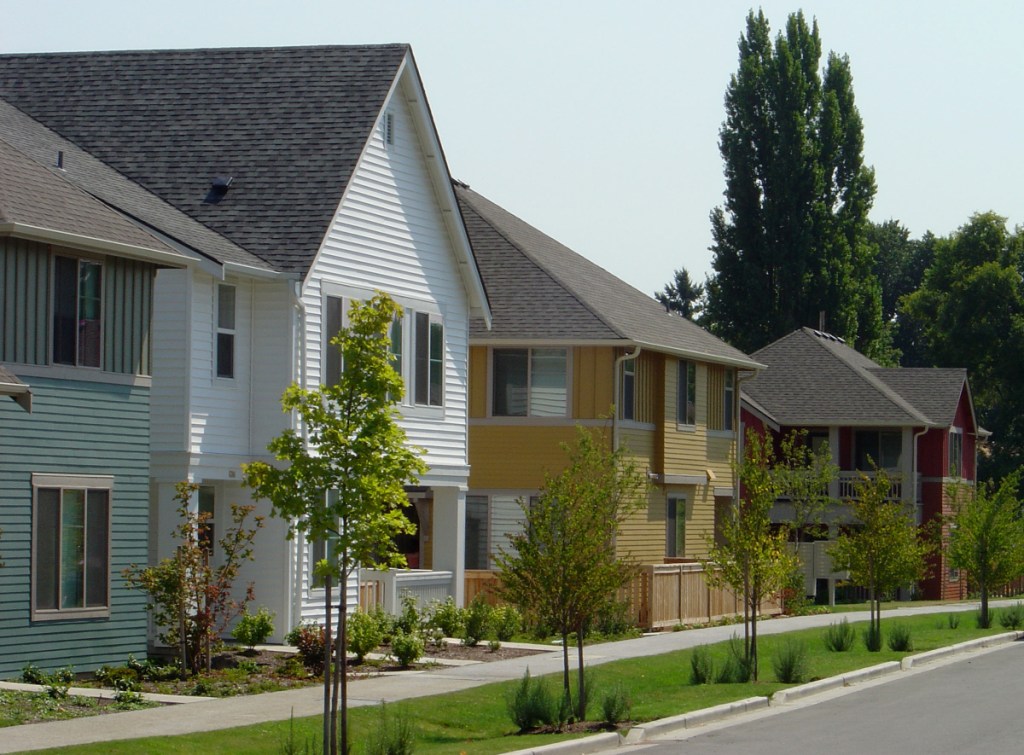 Sixty "Breathe-Easy Homes" were built through a partnership between Seattle Housing Authority, Neighborhood House, Public Health - Seattle & King County, the University of Washington, and Enterprise Community Partners. 
While all homes at High Point were built with features to improve air quality, Breathe-Easy Homes were constructed in ways that help further decrease the risk factors that cause asthma. The program is supported by an environmental outreach program focusing on improving resident health. 
Original residents of Breathe-Easy Homes participated in a scientific study that documented health outcomes in between the old and new living environments. The study found that asthmatic children in Breathe-Easy Homes have 63 percent more symptom-free days than in their previous homes, and showed dramatic improvements in lung functioning. Improved health resulted in a 66 percent reduction in the need for urgent medical care. And as asthma symptoms and triggers declined, the family's quality of life improved: fewer sleepless nights, less lost work and school time, increased exercise and outdoor activities, and lower medical expenses.
Air quality features in all High Point Homes
Quiet, whole house fans to two-speed timing switches to remove moisture.
Filtered fresh air intake ports in all living spaces and bedrooms to improve indoor air quality.
Airtight drywall installation to reduce moisture penetration and inhibit mold growth.
Low off-gas vinyl flooring with recycled content in bathrooms and kitchens.
Low volatile organic compound (VOC) paint throughout.
Sealed cabinet construction to reduce emissions.
Features unique to Breathe-Easy Homes
Positive pressure house ventilation systems with air filtering, tempered fresh air supply, and heat recovery to improve indoor air quality.
Linoleum flooring in living areas and bedrooms, recycled content vinyl flooring in bathrooms and kitchens, and low-pile carpeting in stairs and halls to reduce allergens.
Low/no off-gas trim and millwork to reduce urea formaldehyde bonding agents.
Low/no off-gas or VOC cabinet construction.
HEPA filter vacuums to remove allergens.
Walk-off doormats to reduce dirt in the homes.
Construction sequences that include extra dry-out time to minimize mold growth; weather protection of on-site materials; ductwork protection to minimize dust; extra cleaning cycles with low/non-toxic and non-allergenic cleaners; and flushouts to allow the evaporation and off-gassing of materials.
Read more about the Breathe-Easy Homes program.